Contact Center as a Service
In today's competitive environment, Customer Experience (CX) has emerged as a significant differentiator, but only for the businesses that see it coming.
Contact Center as a Service (CCaaS) solutions, which can deliver a seamless CX across channels will help you deliver exceptional business outcomes that are measurable. CCaaS solutions deliver instant advantages in scalability, maintenance, operating costs, reporting and – most importantly – providing a superior experience to your customers. 

Leading-edge CCaaS solutions also offer powerful benefits to your business, supporting automated and live inbound and outbound communications across voice, SMS, email, chat, social and mobile interactions. 
CCaaS key features to look for: 
AdvisoryHub takes a fresh approach to helping our clients with vendor selection.  Our methodology is built to uncover all the use cases for your business.  After assessing your needs and spending time interviewing your business units, AdvisoryHub uses its Pathfinder tool to select the best matches for your requirements by matching your unique needs to our supplier network making the journey to vendor selection easier to navigate.  
AdvisoryHub is a leader in CCaaS solution strategy and sourcing.  Our industry certified CCaaS Practical Strategists will guide you through a proven process to ensure all your business requirements and ideas are aligned with the right suppliers.  We will help with the cost analysis, supplier introductions and demonstrations, selection process and contract negotiation.  We also stay engaged before, during and after the CCaaS deployment to ensure the project is successful.   
The flexible and cloud-based nature of CCaaS makes it an optimal choice for businesses of all sizes. 
Some of the features you might expect from CCaaS solutions include: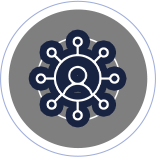 Multi-Channel and Omnichannel
Customers want to communicate on the channels they prefer, not just what your contact center offers. In the Customer Economy (CE), businesses must adapt and be able to support inbound, outbound, email, webchat, social media, fax, SMS, bots and more.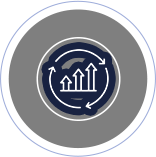 With CCaaS, business continuity and a diversified workforce are fully integrated and inherent in the platform. Delivering exceptional customer service is no longer tied to a location, but becomes an activity that can be rewarded and measured.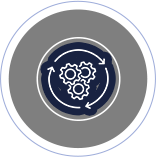 Integration with CRM/ERP/Custom databases
Taking advantage of cloud platforms with rich API's allows for tightly integrated experiences for both the business and their customers. AdvisoryHub will ensure any CCaaS solution is fully vetted and will meet the needs of its clients.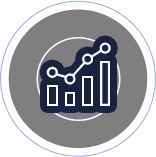 Measure and manage your customer support and service teams performance with real-time graphical dashboards, detailed call and agent statistics, plus scheduled and custom activity reports. Analytics and Reporting tools provide insight into common reasons for customer contact, average resolution time, agent activity, and much more.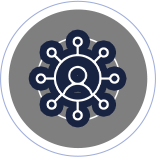 Automation and Artificial Intelligence (AI)
Given that the workforce can spend as much as 40% of their time on routine, mundane tasks, business process automation and AI are becoming integral to any contact center solution and driving customer satisfaction. These are the tools that save team members — and customers — major time by automatically completing routine tasks. They also reduce the risk of human error in data collection and speed up project timelines with features like automated approvals and status updates.
Contact centers software should offer Automation and AI features like: 
Customer Self-Service Opportunities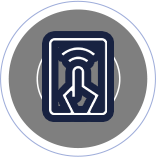 CCaaS solutions enable businesses to scale quickly with the help of self-service options and manage seasonal surges in volume without purchasing permanent infrastructure. Self-service CCaaS features don't just make your customers happy, they also leave live agents free to assist when more complex support issues arise, to make more outbound sales calls, or to follow-up on previous interactions. The evolution of chat and voice bots, automated call back's and outbound dialing campaigns are helping companies accelerate the pace in which they can respond to customers.
Workforce and Quality Management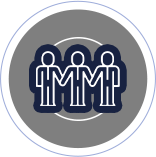 Workforce and Quality Management (WQM) provides an opportunity that helps improve operational efficiencies in the contact center. In short, these solutions allow contact center managers to schedule, coach, evaluate, monitor, and motivate their agent workforce. Agents are the most valued assets in the contact center, driving key customer satisfaction metrics. Quality management solutions will provide your staff with an automated way to evaluate performance, ensure compliance to company policy and process, and maximize staffing efficiencies. With a large percentage of contact center managed by manual process and spreadsheets, AdvisoryHub helps their clients by introducing modern designed and easy to use WQM tools which are focused on delighting your customers.