Unified Communications as a Service
The future of work continues to evolve with a blend of on-site, remote and hybrid workforces becoming the norm.
While the concept of unified communications has been around for years, the as-a-service model makes an entirely cohesive technology stack more accessible to the masses.  That means dependable, could-based communications are vital for businesses to flourish in the Customer Economy (CE).  Unified Communications as a Service (UCaaS) streamlines operations, empowering IT and business leaders to tackle once tedious tasks with the click of a button and free up their teams for higher-value projects that drive real value to the business. And since UCaaS is a cloud-delivered service, security and upgrade updates are automated, meaning you don't have to set up any of your own infrastructure to get started.  
Leading UCaaS solutions package – or unify – widely-used services such as voice and telephony, video and audio conferencing, business SMS text messaging and presence, chat, internet faxing, and online collaboration tools. This powerful mix of communications and collaboration tools benefits businesses of all shapes and sizes.
AdvisoryHub takes a fresh approach to helping our clients with vendor selection.  Our methodology is built to uncover all the use cases for your business.  After accessing your needs and spending time interviewing your business units, AdvisoryHub uses its Pathfinder tool to select the best matches for your requirements by matching your unique needs to our supplier network making the journey to vendor selection easier to navigate.  
AdvisoryHub is a leader in UCaaS solution strategy and sourcing.  Our industry certified UCaaS Practical Strategists will guide you through a proven process to that all your business requirements and ideas are aligned with the right suppliers.  We will help with the cost analysis, supplier introductions and demonstrations, selection process and contract negotiation.  We also stay engaged before, during and after the UCaaS deployment to ensure the project is successful.  
The flexible and cloud-based nature of UCaaS makes it an optimal choice for businesses of all sizes. With UCaaS, you can avoid the initial expenses often associated with setting up an advanced communication strategy. However, you still get to tap into the latest disruptive technologies in the market. 
Some of the features you might expect from a UCaaS solution include: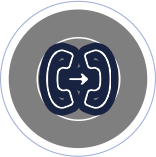 Enterprise Voice and Telephony
Unified Communications aims to eliminate the common problems that companies face when it comes to keeping people connected. The concept combines everything you need to reach your employees and customers in the same environment to create a superior Customer Experience (CX).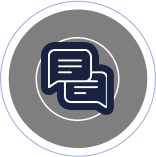 Messaging is another mode of communication that's becoming increasingly popular in the current business environment. In a UCaaS environment, messaging can refer to anything from real-time conversations hosted on collaboration applications, to SMS and MMS texts. AdvisoryHub will ensure that the solution selected integrates chat and text messaging with communications in a single interface accessible from any device.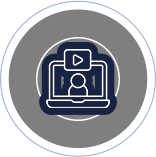 The cloud ensures that your team members don't need to be in the same room or office to work together on projects. With video and collaboration tools, it's possible to share files, host conversations, and even launch presentations from a desktop, smartphone, whiteboard, or tablet. UCaaS can bring video and meeting solutions into your business that make it easier to collaborate with employees and customers, wherever they are.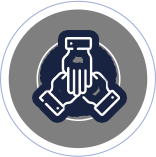 Collaboration and Presence
Many UCaaS solutions are becoming increasingly entwined with the demand for better collaboration and presence in the workforce. The right service will not only give you a multitude of ways to connect with your teams and customers, but also provide insights into who is available for you to speak to. For instance, your UCaaS solution can show you who's offline and online at any given time. AdvisoryHub ensures that your team's UCaaS solution offers collaboration features that foster teamwork and innovation.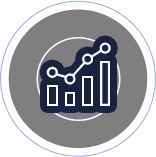 Endpoint Sourcing Options
Outfit your hybrid workforce with desk phones, softphones, headsets, or UC applications that work on their internet-enabled desktops, laptops, tablets, or smartphones. AdvisoryHub can help you with sourcing phones, analog adapters, and wireless phones to help drive cost containment with any project.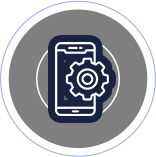 AdvisoryHub understands that one size doesn't fit all, so we focus on helping companies to integrate their preferred communications into their existing applications and processes. The demand for mobility is rising – driven by the remote and hybrid workforce, so integrations between your UCaaS solution and other vital platforms and tools is essential to competing. Through APIs and implementations, anyone can build the custom communication stack that's best suited to their employees and their target audience.